Meet all the team which has been working for us, some for several months, in order to participate to the making of our record.
Above all a fine human adventure which we intend to carry on with them all !
---

Yann Cruveiller – Artistic Director
A musical work is a complex one combining the composer's state of mind, the specificity of the piece as well as the interpreters' personality who perform it. Being a composer by training, my job as an artistic director within the Sur les routes de l'Est project was therefore structured around the following themes : Understanding the character of each piece as well as the authors' expectations, then supporting the Seigle brothers in the interpretation of these pieces. This job was made considerably easier by the highly colourful personalities of the Seigle brothers, offering a wide range of subtleties in their playing combined with the different emotions conjured up. I have been offered the opportunity of a beautiful meeting thanks to this project !
---
Philippe Muller – Sound engineer / Passavant or « the home concert »
With the Passavant Acoustic studio, Philippe Muller has set his mind on a very precise goal : Recording musicians in such a way that any music lover might get the impression that he is being given a private, intimate concert, just for him, at home. Listening to a record becomes thus a privileged moment, not a mere echo to the concert,both events being complementary instead of being in competition.
The recording technic,inherited from years of practice, is constantly proven by the « Live Music » test, which consists in recording the musicians and then to operate a comparative simultaneous listening : real musicians versus recorded musicians (see photo attached).
The well equipped music lover will thus find the actual « high-fidelity », natural sound of a production.
The Passavant productions are therefore realized in a totally natural way. The sound reverberation is that of a large, completely natural space . The accoustic proceeding is carried out thanks to materials most appreciated by musicians : wood, natural stone. The dimensions allow instruments to breathe, musicians to hear and to see each other. In Passavant, musicians do not need to listen through a headset, the natural sound is sufficient in itself.In order to make the most of this recording, make sure your speakers are two meters or two meters and a half apart and set your listening volume on a realistic volume. In such a way, the musicians will actually be playing as if they had come to perform just for you.
Philippe Muller was awarded the « Golden Orpheus » by the Lyrical Record Academy –Thomas Edison prize for the total of his career as a sound engineer.
---
Frédéric Rodrigues – Photographer
Representing light  is a tricky exercise requiring full attention… Grasping the essence of the unique moment, neither too soon nor too late  when one captures  for ever the meaning of the world and of the people living in it ! I am looking for an interpretation of the world surrounding me, a clue to communication, to what connects people ! My life is being shaped by the different encounters I make, I find in them a source of inspiration, a direction to follow ! The projet Sur les routes de l'Est is a gateway to the world of classical music which I wished to mark with a very « Seigle touch », highlighting their whimsical imagination, the joy and pleasure in their playing and their mutual love for music, relentlessly driving them on different paths, always in search of others.
---
Anne de Rochas – Graphic designer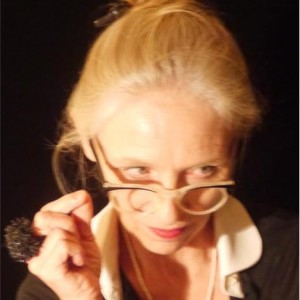 After being part of the Yves Saint Laurent's Studio for several years, Anne de Rochas created a few unique pieces for fashion and decoration. Close to musical circles, she had worked as an illustrator for Alphonse Leduc Editions, which led her to collaborate for the Passavant Music Edictions as a graphic designer.
---

André Baille Barrelle – Audiovisual producer.
After a training as a sound engineer, he now owns a recording studio in Montreuil near Paris, the LCD Studio.
He is specialised in acoustic music recordings as well as some promotional videos for artists.
---
Brigitte Beche – Translation
I have had a training as an English teacher, being a holder of a secondary school diploma, I have now been teaching for more than thirty-five years.  Apart from my interest for the English language, I have always been a keen music lover.Music is part of my life, I listen to it the moment I get up and whenever I can in some of the various concert halls in Lyon. I have always been very interested in the different booklets present in the CDs I bought, especially as far as classical music is concerned, I would read them again and again, both in French and in English. I like to find out more about the musicians' itineraries and about the historical background of the different works being played. Translating obviously does not limit itself to rewriting words or sentences in a foreign language, it consists in finding the perspective of the foreign language without betraying the original text. But I would also say that translation helps to shed a new light on the original term : Zhu Xiao-Mei, the great Chinese pianist once said that the Chinese translation for the word « Inventions » had been very useful for her interpretation of these particular pieces from J.-S. Bach. I wish to thank Michaël and Nicolas for the trust they put in me and to tell them once more how happy I have been to bring my modest contribution to their musical project Sur les routes de l'Est.
---
Jean-Paul Laramée
In charge of the Protection of the Cultural Heritage of Monceaux-au-Perche, Jean-Paul Laramée, with support of the Ecole Normale de Musique in Paris-Alfred Cortot, Jean-Paul Laramée created in 2009, with the friendly partnership of one of his most distinguished professors, the violonist Devy Erlih, « Concerts in Monceaux ». These concerts soon became an unmissable event among the Perche musical season. They give newly graduated musicians along with French and foreign ones the opportunity to benefit from lodging and a privileged working  environment, enabling them to meet specialized audiences, including various professionals, agents, press officers, festivals organizers…            It is indeed in the church St John the Baptist in Monceaux owing to its outstanding acoustics unanimously praised by professionals that Michaël and Nicolas Seigle decided to do the first recording of the Sur les routes de l'Est program.