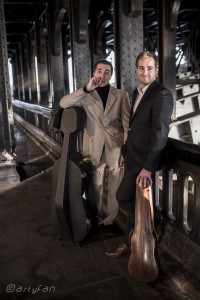 Welcome to every of you to our website !
We are very happy to make you discover our work and our universe through the discovery of this web space. Our wish has been to make it as complete as possible as regard all the possible information on our project : "Sur les routes de l'Est".
You will not only find all the latest news and activities of our duo but also all the information about our record, the team which supported and helped us through this project, the videos, the photos…In short, everything you need to enjoy a very pleasant moment in our company !
For further information, do not hesitate to contact us !